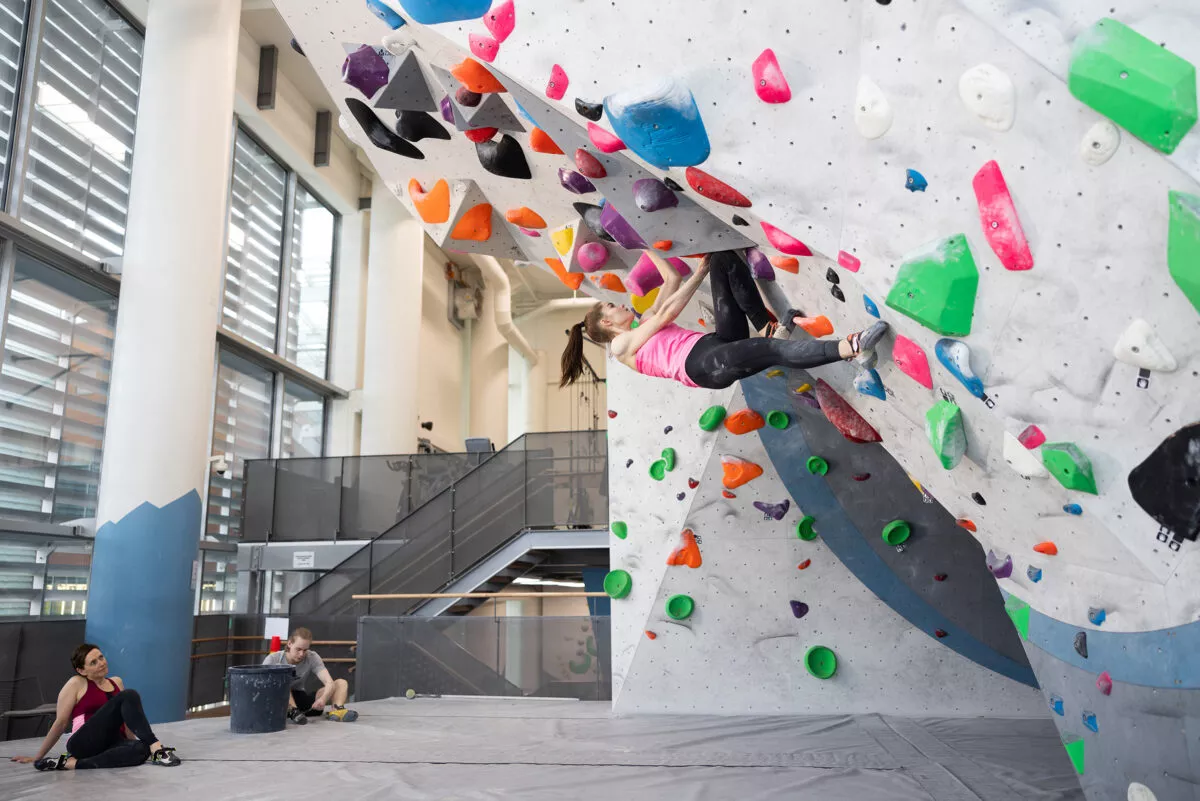 KIIPEILYAREENA KALASATAMA
KiipeilyAreena Kalasatama is a climbing gym specialising in bouldering, located in the Redi Shopping Centre. The bouldering area has 5 floors (bouldering on 4 floors ) and 7 different sectors, offering a unique climbing and training experience for all skill levels. The hall is located along excellent public transport links.
Location
KiipeilyAreena Kalasatama
Shopping Center Redi, Hermannin Rantatie 5
Entry from the corner of Kalasatamankatu and Leonkatu (outside)
00580 Helsinki
Opening hours
Mon–Fri 10–22
Sat–Sun 10–20
——
6.12. 10–22 (no members' mornings)
24.12. closed
25.12. closed
26.12. 10–22 (no members' mornings)
31.12. 10–18
1.1. 13–22
6.1. 10–20
——
MORNING HOURS FOR MEMBERS
Wed-Thu 8 am onwards
Prices
Adults on weekdays (before 3 PM)
13 €
Child (under 18 yrs)
10 €
Under 5 yrs w/ paying adult
0 €
Rental gear
Services
Bouldering

Bouldering means climbing low walls with a thick mattress underneath in case of a fall. Bouldering allows you to climb without a climbing partner, making it very easy to get started. All you need are climbing shoes, which you can also rent on site. As well as developing skills and body control, bouldering develops problem-solving abilities and can be started without any previous climbing experience.
Fitness gym

On the top floor of the gym there is a versatile fitness area. Whether you want to warm up, work out or complete a climb, the gym has a range of equipment to suit your needs.
Training corner

In addition to the bouldering walls, you can complete your training in the training corner, where you will find a Campus board, finger boards and a training wall.
Café

Hot and cold drinks are available from our café. The café is open every day. We also serve smoothies, kombucha, fresh fruits and a variety of small snacks.
Shop

In the gym lobby there is a shop where you can buy climbing equipment such as climbing shoes, clothes and small accessories. Members get up to -20% discount on products in the shop (excluding books and DVDs). Our knowledgeable staff will help you choose the products you need.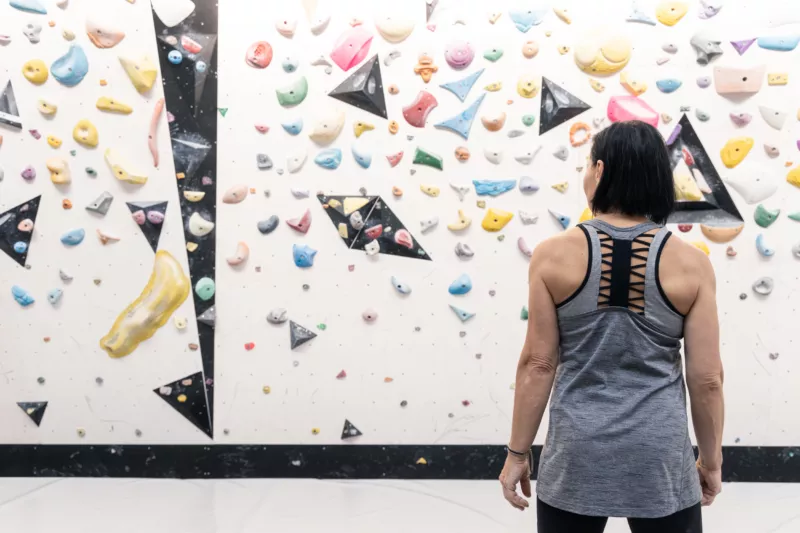 Become a member!
As a member, you can climb all four of our gyms at a great price all year round! Plus, you get great benefits.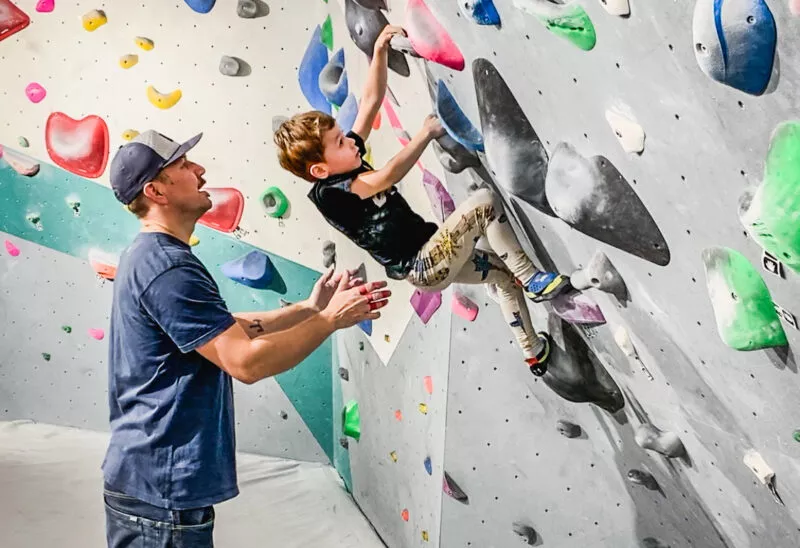 FOR THE FIRST TIME?
Are you a first-time climber or an occasional climber? You can always come without an appointment. Our staff will give you an introductory guidance and provide you with the necessary rental equipment. We ask you to register before you start climbing.
Photos from Kalasatama
---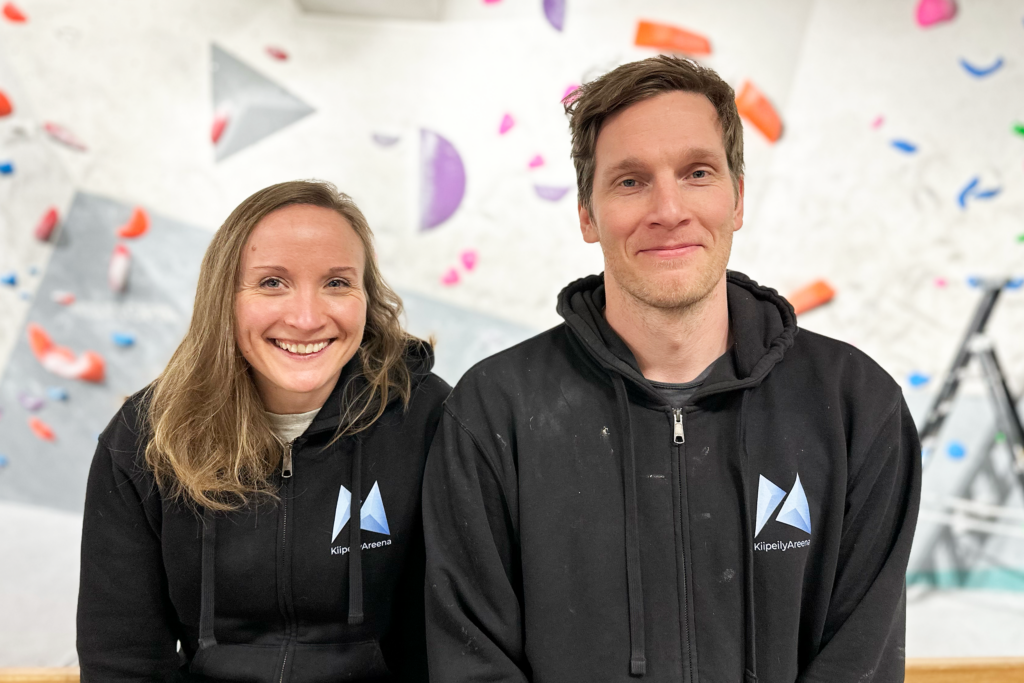 Petra Ihalainen, Kalasatama Gym Manager
"Climbing is much more than just a form of exercise – it challenges the body and mind in a variety of ways, regardless of climbing level. On the other hand, climbing can also simply be a way to have fun with friends without having any great ambition. This is the idea that attracted me most to climbing when I was first introduced to the sport, and I hope that our customers will have the same experience when they visit KiipeilyAreena. KiipeilyAreena Kalasatama is easy to get to and we have something for everyone – whether you're a first-timer or an expert climber. Our skilful team of route setters creates new climbs every week under the guidance of our Deputy Gym Manager and Head Route Setter Olli. Welcome!"